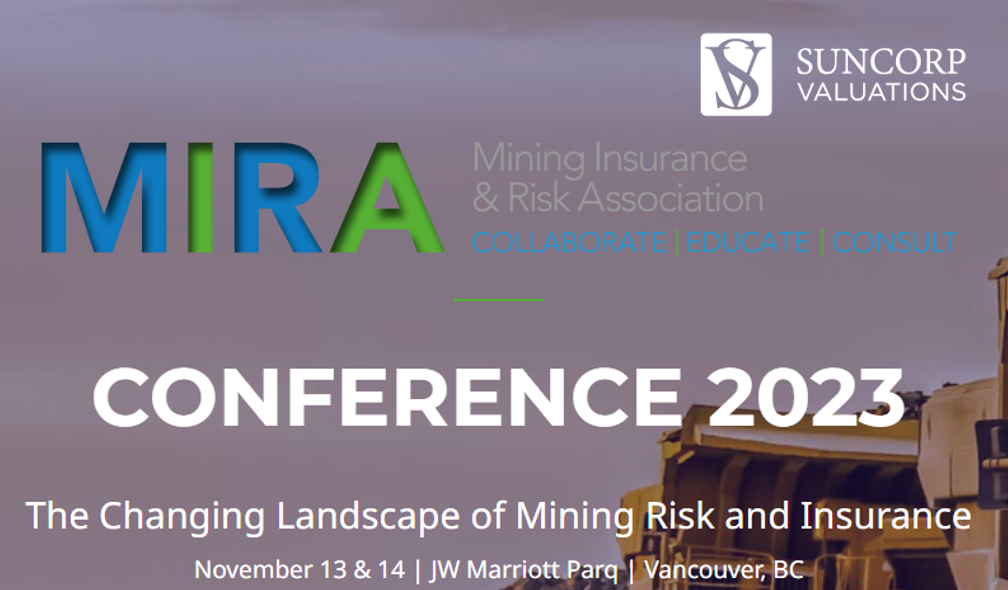 Suncorp Valuations is excited to announce that we will be attending the 2023 MIRA Conference in Vancouver, BC.
MIRA's fourth global conference will provide the opportunity for all those interested in mining insurance and risk management to convene, connect and collaborate on the issues affecting the mining and insurance industries.
Our Business Development Manager, Devin Baker, will be on the panel for Market Outlook on November 13 starting at 10:45 am.
We hope to see everyone at this spectacular event!