Over the past several years there has been an increase in inspection activity and updates of dust collection systems for Industrial Arts ("IA") facilities located in many high schools and middle schools. Exposure to wood dust has long been associated with a variety of adverse health effects, including dermatitis, allergic respiratory effects, mucosal, and non-allergenic respiratory effects.
The International Agency for Research on Cancer ("IRAC") has classified wood dust as a carcinogenic to humans. A study completed in 1965 observed that a large number of furniture workers and other wood workers exposed to wood dust in England developed a rare form of nasal cancer (Adenocarcinoma).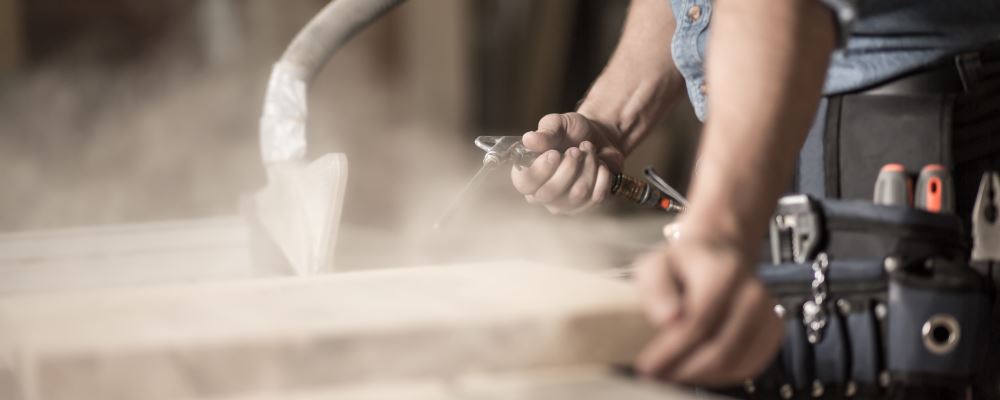 Controlling exposure
All safety programs should have policies and procedures, as well as references to documentation such as local Occupational, Health & Safety Act's and Regulation's. Safety programs should include an ongoing risk analysis system, which accumulates information progressively, noting potential risky and hazardous operations with specific plans in place to mitigate potential injury and property loss.
Basic Safety – Reducing exposures to wood dust
Standard ventilation (dust-control systems) should be provided.
Dust-control systems should be cleaned, inspected, and maintained on a regular basis.
Filter masks should be worn.
Eye and face protection should always be provided.
Type of wood (species) should be investigated before use to ensure it is safe to use in a school environment.
Stay informed. Many changes take place on a regular basis relative to safety equipment, dust mitigation practices and identified health concerns. Talk to risk management professionals – people in your industry and various other organizations. Suncorp Valuations has experienced personnel that can assist with Loss Control inspection and implementation.
About Suncorp Valuations
Suncorp Valuations is a leading provider of independent valuation, appraisal, and advisory services. Suncorp's valuations and appraisals have been relied upon by leading insurance companies, public and private companies, property owners and managers, tax authorities, accounting bodies, courts, municipalities and financial institutions from all over the world.
Our valuation and appraisal staff consist of professionals that are highly accredited in the fields of engineering, real estate and equipment appraisal, business valuation, risk management and loss control. Our multi-disciplinary, multi-regional and multilingual staff take an interactive team approach and have been involved in some of the most complex valuation assignments across the globe.
For questions or comments, or to be added or removed from this distribution list please Contact Us.