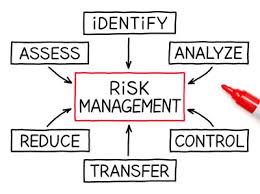 In our July 2019 blog we looked at the advantages of a comprehensive Loss Control Report in a hard market. Given the current market conditions for insurance placement, we thought it would be prudent to offer further considerations that may assist you in placing residential / condominium risk. As we see from the market reaction, losses incurred within this market segment have outpaced many other occupancies; accordingly, we endorse a proactive approach.
Like any other organization, the onus for managing the risk associated with these types of complexes falls on the applicable Boards / Councils and by extension, agents such as property managers and ultimately the unit owners. The steps outlined below should assist in mitigating and alleviating the type and severity of loss:
1. A clearly defined Policies and Procedures document should be drafted and held in place for all unit owners. The document should outline where the responsibilities lie for the Condo Board / Council and owners / tenants. This document is generally outside of the organization's bylaws, allowing it to be easily amended as needed. The following are our suggested items for this document:
a. All work in any unit or within the building should ONLY be done by a licensed contractor (i.e. certified trades such as plumbers, electricians, carpenters, etc., with proof of insurance provided), as defined by the Board / Council.

b. Procedures should be in place to ensure all units are inspected on a regular basis when a tenant / unit owner will be away for an extended period of time.

c. Dishwashers and washing machines should only be run while the unit is occupied.

d. A clearly defined Emergency Response Plan should be developed and in place for each complex within the property. The Plan should have clear instruction / training provided for on-site residents / staff regarding what to do in the event of an emergency.

e. Insurance requirements with pre-determined coverage limits should be in place for all unit owners / tenants, that clearly define what coverage should be in place.
2. A regular maintenance and inspection program should be implemented and documented throughout all areas of the property. Items to consider are as follows:
a. All gutters should be cleaned on a semi-annual basis (or more frequently if the property is surrounded by trees), to ensure they are flowing as required.

b. All downspouts should have extensions of at least six feet to ensure that water does not pool around the foundation of the building.

c. All mechanical systems (boilers, furnaces, water heaters, make-up air units, air conditioning units, sprinkler systems, etc.) are inspected on an annual basis, with components replaced as required.

d. All walking surfaces should be in good condition and not subject to potential trips and falls. Snow removal, sanding and salting should be done within 24 hours in winter months.

e. Ensure all windows, doors and roofs are in good overall condition, with repairs to flashing, caulking around windows, doors, etc. completed as required and documented.

f. Areas subject to snow load should be cleared as required.

g. All shut-off valves should be exercised (fully closed and reopened) at least once per year, to ensure they function as required.

h. All drains should be inspected, cleaned out and tested on a regular basis, to ensure there are no obstructions and they are draining as required.

i. All rubber water hoses on washing machines / dishwashers should be replaced with a metal braided hose to prevent accidental rupture.

j. All drains from washing machines should be secured in place to the domestic drain to prevent accidental water discharge during the drain cycle.

k. Backflow prevention devices should be installed in all sewer drains.

l. Isolation valves should be provided on each floor for the main water system.

m. Water sensor alarms should be provided in all areas where water leaks could occur.

n. Water heaters should be replaced at a minimum every ten (10) years.
Having a comprehensive Risk Assessment Report on your facility is a huge advantage for brokers to successfully market their client's business to the industry. A third party, arm's length report provides an objective overview of the insured premises: the hazards associated in the operation and the controls in place to manage these hazards, so that the underwriter has a clear picture of the risk they are preparing to take on.
If you have any questions on the various Risk Management and Valuation services we can provide, please contact one of our offices and we would be happy to help.