Natural Disasters Are On The Rise and The Insurance Market Is Changing – are you prepared?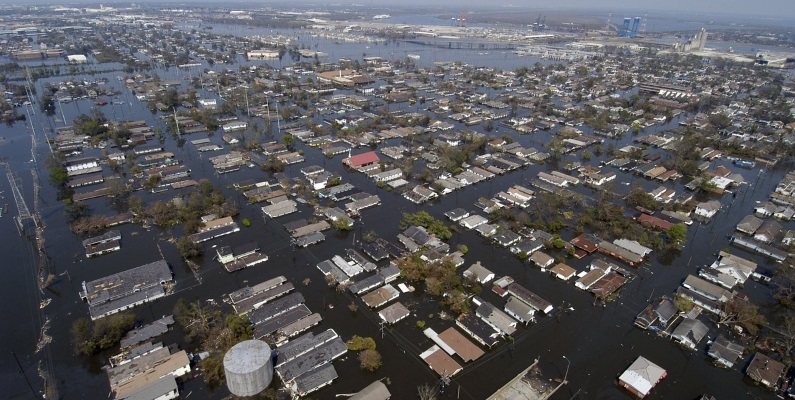 The UN Office for Disaster Risk Reduction (UNISDR) has released its report on Economic Losses, Poverty and Disasters 1998-2017. The reports opening comments paint the reality of a changing landscape for the insurance market.
"If development and economic growth are not risk informed, they are not sustainable and can undermine efforts to build resilience. The economic losses which often ensue from the creation of new risk or exacerbation of existing levels of risk can have a significant human cost." (1)
As the graph below depicts, the occurrence and the cost of natural disasters is increasing dramatically (National Oceanic and Atmospheric Administration) (2):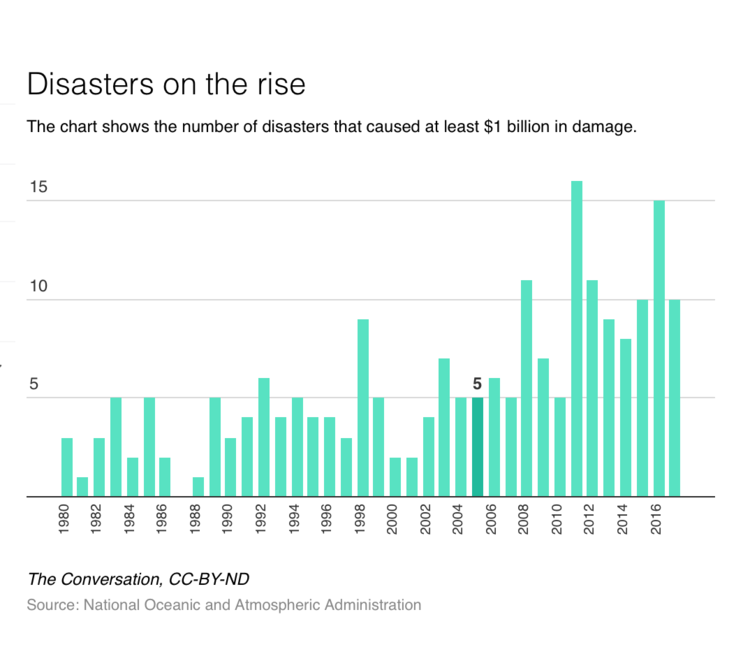 The implications of these natural disasters and their increasing frequency and severity has a material effect on the insurance industry. For the first time in several years we are seeing the signs of the insurance market hardening, this means you as property owners and/or tenants may face revised policy wordings and certainly increasing premiums.
The Canadian Underwriter magazine recently polled commercial brokers, they expressed that premiums are on the rise and there is concern among them about the implications to their clients.
"Ninety-one percent of commercial brokers surveyed by Canadian Underwriter reported seeing price increases in Canadian commercial property lines.
Fifty-nine percent of commercial brokers said higher prices in commercial property lines has had "some" impact on their clients. A further 26% described the impact as large."(3)
The Canadian experience of natural disasters follows the pattern of worldwide losses, an alarming trend (McGillivray, 2016) (4):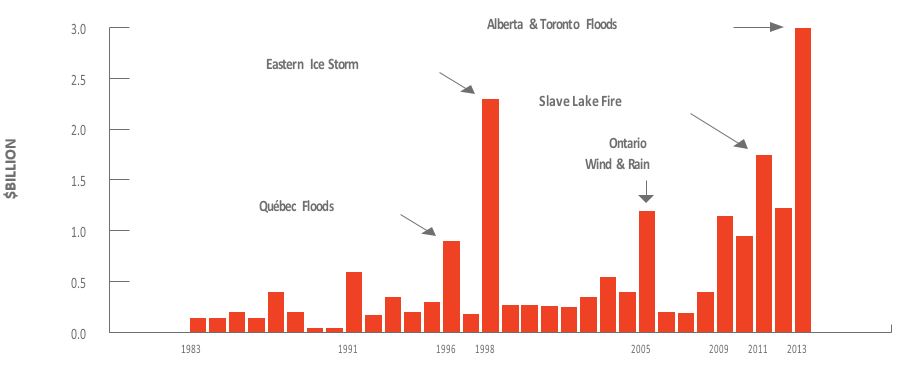 As property owners and/or tenants, we would encourage you to look at your insurance program against the back-drop of the increase in natural disasters driven by climate change and the likely changes to occur as underwriters are dealing with these variables as they develop insurance premiums. You need to understand your exposure, your values, your risk management strategies and your policy wordings. Being forewarned will assist you exponentially in the event of a loss.
One of the best sources of information we have come across is the recently produced brief by BOMA Canada – their 2019 Resilience Brief. A very worthwhile read as you meet with your broker(s) to consider your insurance program.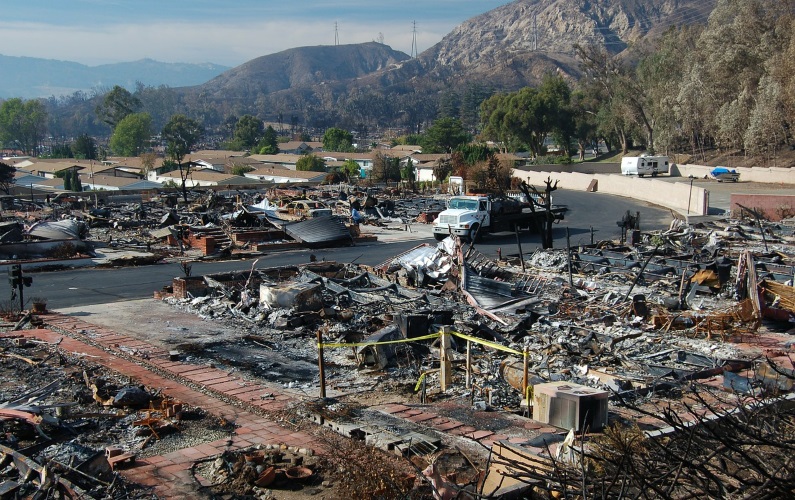 REFERENCES:
Pascaline Wallemacq & Rowena House (2018). Economic Losses, Poverty & Disasters 1998-2017. UN Office for Disaster Risk Reduction (UNISDR)
NOAA National Centers for Environmental Information (NCEI) U.S. Billion-Dollar Weather and Climate Disasters (2018)
David Gambill (2019). What commercial brokers are saying about the worrisome market turn. Canadian Underwriter Magazine
McGillivray, G. (2016). Catastrophic Loss Trends in Canada. Institute for Catastrophic Loss Reduction