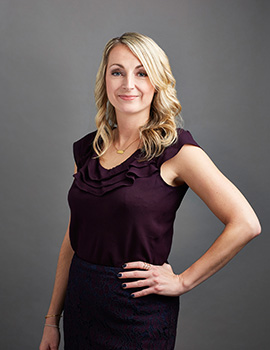 What do you specialize in and what are the best circumstances that clients/prospects should come to you for help?
I specialize in insurance appraisals for private sector building construction including multifamily residential, commercial, industrial and bare land/ common element properties. Clients should come to me if they need to know how much it would cost to replace their building if anything was to happen to it in order to make sure they have adequate insurance coverage.
Please describe an interesting project you worked on recently.
I recently completed an insurance appraisal for a 1.2 million square foot shopping mall with 200 retailers and an 1100 seat food court in Tsawwassen.
You have appraised buildings all over the North America? What buildings stand out?
A marquee New York office tower, a brand name hotel in Las Vegas Nevada, and a marquee office building in midtown Montreal, QC.
What do you enjoy doing when you're not working?
I enjoy gardening, paddle boarding, hiking and going out quadding and snowmobiling with my family; really anything outdoors, and I love travelling.
What's your guilty pleasure?
Shoe Shopping
How many years have you been in the Industry?
I started with Suncorp in 2002, took a break at home to raise my kids while they were small and have been back for 7 years.