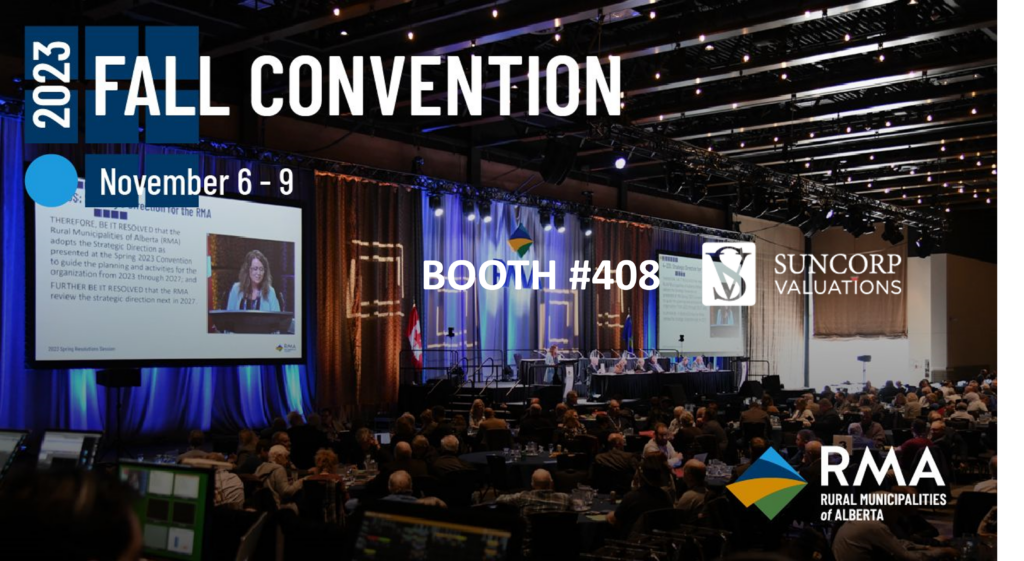 Suncorp Valuations is excited to be attending the 2023 RMA Fall Convention which will take place from November 6 – 9 at the Edmonton Convention Centre.
Come visit our team, Devin Baker, Shamair Turner, and Robyn Vey, at booth #408 as they will be there to answer any of your appraisal and asset/risk management questions or discuss the many other services we can provide.
We very much look forward to seeing you all, in person, at this spectacular event!