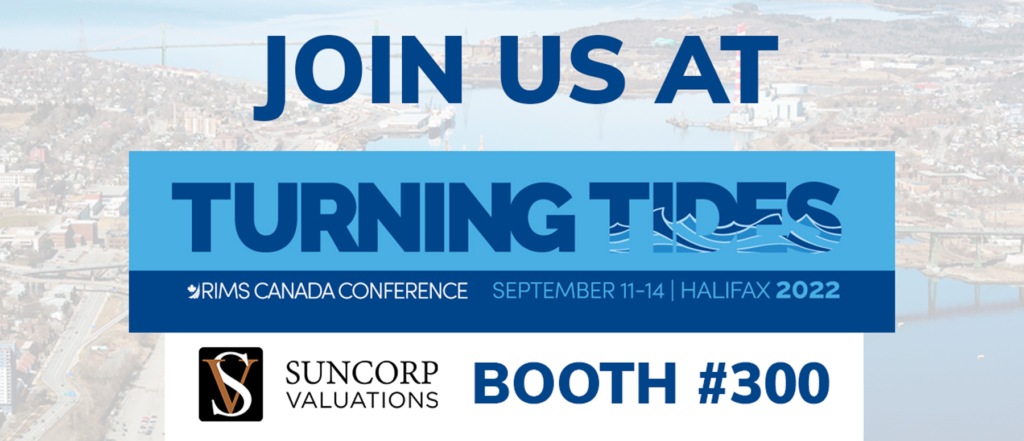 Suncorp Valuations is excited to be an exhibitor at this year's RIMS Canada Conference 2022 from September 11-14! The RIMS Canada Conference is the second largest annual risk management conference in the world, and we are so honored to be a part of it.
Come visit Devin Baker and Vic Persaud at booth #300. We will have an incredible draw prize – enter to win a $500 Gift Card to Costco!
As well as exhibiting, Devin Baker will be part of a panel delivering a presentation, "Property Values in Volatile Economic Times", on September 12 with Ginette Demers from Domtar and Luc Bissonnette from FM Global.
We very much look forward to seeing you all, in person, at this spectacular event!