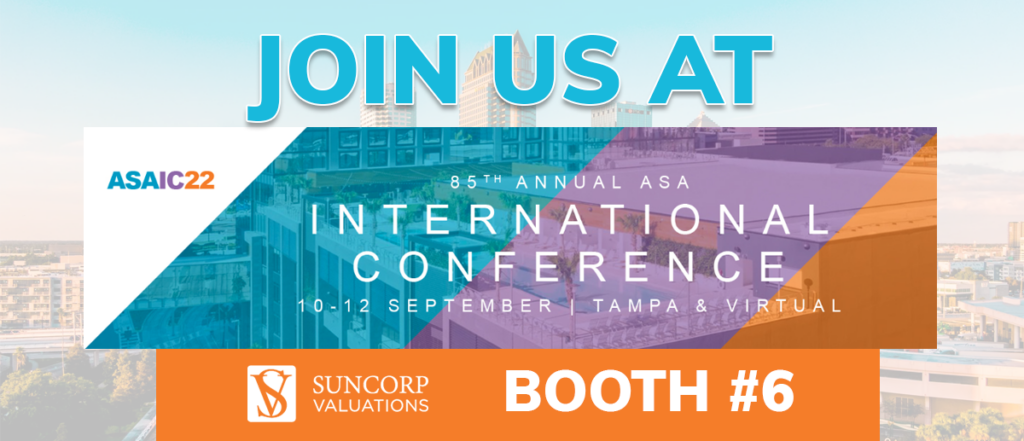 Suncorp Valuations is delighted to be attending this year's International ASA Conference in Tampa, FL! We are a proud Gold Sponsor of this event.
Our President and CEO, Tom Gardiner, will be attending along with some of our senior appraisal staff: Andrea Grant; Chris Parr; Joshua Abbey; Asher Cohen; and Priya Rajkondawar.
Asher Cohen and Joshua Abbey will also delivering a presentation about MTS Appraiser's Role in completing a Purchase Price Allocation(PPA) Appraisal.
They are all looking forward to seeing everyone, in person, at this fantastic event!