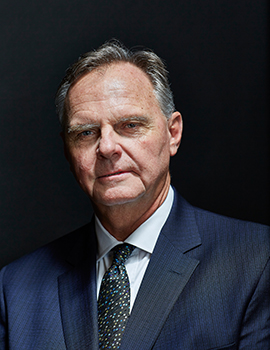 Suncorp Valuations was started by Tom in 1984 after working in his father's valuation business in Edmonton and Saskatoon. Suncorp Valuations quickly grew to international operations and within 25 years became one of the largest independent valuation firms in Canada. During his tenure, Suncorp Valuations has increasingly been called on to perform valuations for complex mining, refinery and industrial projects as far away as Bahrain and Dubai.
Suncorp now sets the Canadian standard in condominium appraisal and is North America's most experienced appraiser of churches and other religious properties. Through Tom's leadership, Suncorp Valuations has grown to include Risk Management services. Suncorp Valuations routinely values whole municipalities, including road and sewer infrastructure, water treatment facilities, recreation complexes, and has become one of the largest providers of school safety audits in the country.
Tom is recognized as an Accredited Senior Appraiser (ASA), Machinery and Technical Specialties, the American Society of Appraisers. As well, he is a Member of the Royal Institution of Chartered Surveyors.