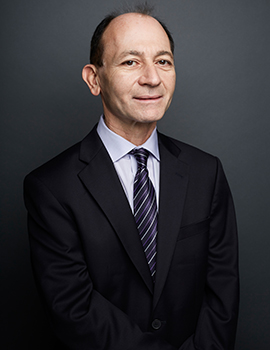 Joe has over 30 years in the valuation industry and has engaged in a variety of senior roles, including: regional management of valuation services, business development, research and strategic planning.
Joe is recognized as an industry expert in valuations for financial reporting (IFRS/FASB/ASPE/IASB), public sector entities, mass appraisals, insurance placement and other specialty services.
He has overseen high profile valuation projects for landmark properties, such as Le Chateau Frontenac, Royal Canadian Mint and Roy Thompson Hall.
Joe is recognized as an Accredited Senior Appraiser (ASA), Machinery and Technical Specialties, the American Society of Appraisers.