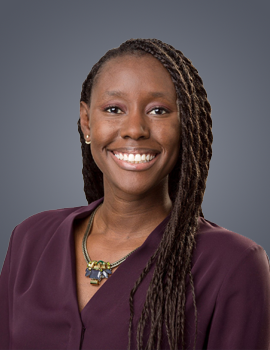 Shamair joined Suncorp Valuations in 2023 with the responsibility of developing and growing risk management services for offering to our clients. Shamair has over 18 years of leadership experience, in addition to her numerous years of experience within the risk management and insurance industries.
Shamair and her team have extensive experience in developing customer specific loss control/risk management services for all types of industries and occupancies throughout Canada.
Shamair has a Canadian Risk Management (CRM) designation through the Global Risk Management Institute Inc.; is a Canadian Accredited Insurance Broker (CAIB) through the Insurance Broker Association of Alberta; and a Chartered Insurance Professional (CIP) through the Insurance Institute of Canada.