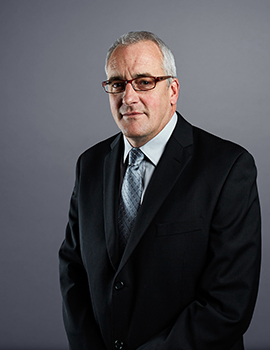 Chris has been with Suncorp Valuations since 1986 and is recognized as an industry expert in valuations for insurance placement, proof of loss, property control, public sector accounting board (PSAB) compliance and life cycling of assets.
He has worked with numerous high profile clients in education, municipal authorities, healthcare and houses of worship, valuing both buildings, machinery and equipment (including waste and water treatment facilities).
Chris has performed these services for clients throughout North America, specializing in heritage properties as well as valuations for municipal entities, including major cities throughout Canada and the USA.
Chris holds an Appraisal and Assessment diploma from Lakeland College and is an Accredited Senior Appraiser (ASA), Machinery & Technical Specialties, by the American Society of Appraisers..