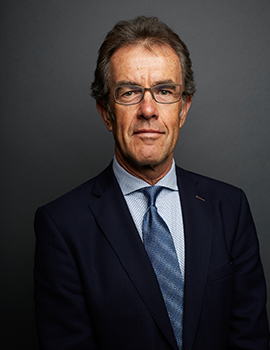 Ted joined Suncorp in 2016. Prior to this, he accumulated over 35 years of experience in the valuation industry with over 1,400 engagements completed.
Ted is recognized as an industry expert in valuations for various occupancies inclusive of manufacturing plants, process facilities, mining and forestry, electrical power generation and distribution, healthcare facilities, grocery and general merchandise chain stores, natural gas and bitumen pipelines. Ted's valuations have been utilized for financial reporting (IFRS), purchase price allocation, tax reasons, shareholder and matrimonial litigation requirements and insurance placement.
Ted is an Accredited Senior Appraiser (ASA), Machinery and Technical Specialties, the American Society of Appraisers and a designated member (MRICS) with The Royal Institute of Chartered Surveyors.