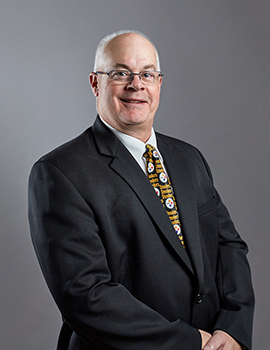 Since 2011 Alan Kavanaugh has been involved with the development of services as part of the risk management group. In this capacity, he has provided various risk management services to pulp mills, sawmills, school districts, school divisions and municipalities throughout western Canada and the Yukon Territory.
Alan Kavanaugh has specialized training and experience in fire protection system analysis, playground audits and workshops, IA technology shop and science lab conformance audits, as well as in the development of OH&S safety plans and fire safety plans.
Alan has a Bachelor of Arts degree from St. Thomas University in New Brunswick. He holds the Canadian Risk Management (CRM) certification through the Global Risk Management Institute Inc., and is a Canadian Certified Playground Inspector (CCPI) through the Canadian Playground Safety Institute.